Black History Month Events
February 8, 2023 3:12PM EST
February 4th, Columbia Pop-Up & Grow! Licensed business owners can register as little or as often as they'd like. Tables and chairs are available onsite. You can also bring your own professional 10×10 tent. Set up is at 11:00am, Breakdown is before 5:00pm.
VENDORS: This (FREE) event is available for…
Business Owners
Food Trucks
Classes/Workshops (small groups only)
Family Friendly Events/Performances
SHOPPERS: Come and support small businesses. No registration or admission fee. Open to the public.
For more information (or to report a SCAM) contact: [email protected] or call (803) 708-6801.
Saturday February 4,2023 performing and visual artist, Shirley Fields-Martin presents an evening of poetry reading selections from her first collection of poems. In addition,Fields-Martin's inaugural exhibition offers samples of her photography under the title: Moments in Time providing a perfect compliment to her original verse.
Special honored guest reader,award winning American Poet and celebrated Writer, Nikky Finney lends her support to a new author by joining the presentation reading select poems of her work. Truly an evening not to be missed.
Location: Stormwater Studios 413 Pendleton Street Columbia, SC 29201
Contact: The Skipp Pearson Foundation
The Columbia House Music Project Presents Their February 'House Music' Dance!
Free! Maracas! Tambourines! Cowbells! Baby Powder Welcomed!
Kitchen Is OPEN!!
Plan To Leave It ALL On The Dancefloor! See Ya There!
South Carolina's 'Signature' Award Winning Soulful House Music Movement!
chmpsc.com
Contact:  DJ Kelly Kel
www.TheColumbiaHouseMusicProject.com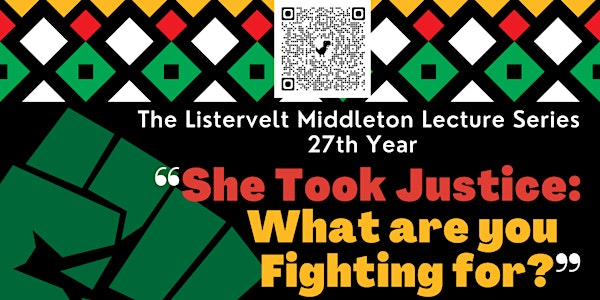 The Kemetic Institute for Health and Human Development in partnership with the Catalyst Mbongi presents the 27th Anniversary of the Listervelt Middleton Lecture Series honoring the work and legacy of the late author, poet, TV personality and scholar Listervelt Middleton.
IN-PERSON FREE EVENT:
Time: 7:00 p.m.
Date: Tuesday, February 21, 2023
Speaker: Professor Gloria J. Browne-Marshall, Constitutional Law, John Jay College of Criminal Justice
Topic: "She Took Justice: What Are You Fighting For?"
Location: Benedict College, Ponder Fine Arts Little Theatre
Register: FREE Event
More about:
---